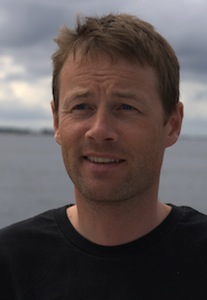 The keynote speaker will be Norwegian Ole Trøan, who has worked for Cisco for 15 years. At present, he devotes his working time to producing architecture, standardisation and expansion of the adoption of the IPv6 protocol.
Ole is active in several areas of IPv6, both in the IETF (he is the joint chair of the 6man working group) and in the Broadband forum (he is the editor of IPv6 requirements in the BBF TR-124i2 document, which specifies CPE functionality).  Ole is also the editor and joint author of RFC6204 entitled "Basic Requirements for IPv6 Customer Edge Routers", as well as RFC3633 "IPv6 Prefix Options for Dynamic Host Configuration Protocol (DHCP) version 6", as well as many other RFCs. He was previously head of Cisco's Japanese development centre.
Ian Farrer is Senior Network Architect at Deutsche Telekom and is the co-author of Terrastream, an advanced next-generation network that only uses IPv6 for data transfer and services. You can read more about Terrastream on the Cisco blog. Ian is also the co-author of the draft LW4over6 standard, which incorporates and continues the work of the A+P standard, which was partly established in Slovenia.