Expert Council is an advisory body which supervises professional and technical work of the Institute and helps the Go6 Institute board with technical advices. In addition to the tasks set out in Go6 Statute it performs an advisory role in the introduction of new personnel. Expert Council can also propose education and participation in professional meetings for personnel of Go6 Institute. Members of Go6 expert council are proposed and accepted by Go6 board. Members of Go6 Expert Council:
Jan Žorž (go6, CEO of Go6 Institute and Go6 Expert council chair)
Matjaž Straus (Aviat Networks)
Davor Šoštarič (IZUM)
Janez Sterle (LTFE)
Urban Kunc, mag. org. inf. (Apek)
Simeon Lisec (Telekom Slovenije)
Matija Grabnar (Nettv plus)
Peter Sterle (MIZKŠ/DID)
Marko Ambrož (MPJU)
Ivan Pepelnjak (NIL)
Rok Arzenšek (T-2)
Please send messages, questions, complains or suggestions to go6 Expert Council to zavod@go6.si.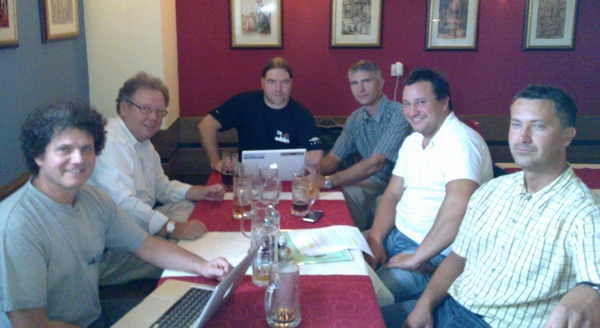 Comments(1)