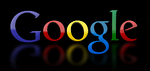 Go6 predavanje na Google IPv6 implementors konferenci je že zapisano na agendi dogodka, tako da sedaj ni več poti nazaj. Letalska karta je nabavljena, hotel rezerviran, prezentacija pripravljena – ready to go…
Svoj prostor sem dobil v mobilnem delu konference, tik pred 16:00 odmorom za kofe. V tem sklopu smo skupaj z Davidom Kessensom (Nokia, RIPE IPv6 WG chair), T-Mobile USA in Verizonom. Lepa druščina. Iz dogodka bomo tukaj sproti poročali, upam da bomo lahko naredili tudi kakšno sliko v GooglePlexu in na konferenci sami.
Med našim email "pogovorom" z organizatorji sem prosil še za eno dodatno vabilo za osebo iz Slo in ga seveda dobil. Za lažjo odločitev sem tudi v sporočilo zapisal, kaj ta oseba počne in kje je zaposlena in Lorenzo je imel takoj idejo, da bi se morda ta oseba pojavila na panelni diskusiji in kaj primaknila zraven iz svojih izkušenj načrtovanja in implementacije IPv6 v… khm… naj zaenkrat ostane še skrivnost. Če se bodo odločili v pravo smer, bova na velikem Google odru kar dva slovenca, jaz s predavanjem o go6 in IPv6 v mobilnih omrežjih in nekdo drug na panelni diskusiji.
Priznam, to povabilo me je kar presenetilo, predvsem pa sem dal skozi kar nekaj nervoze zadnje dni – a sedaj je to mimo. Tam so zapisali predavanje in sedaj nimamo kaj – let's do it.
Jan Žorž
Vaš IP naslov (ali ste na IPv6 ?):
3.238.24.209