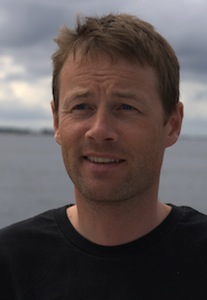 Tokratni glavni govorec bo Ole Trøan (Cisco). Ole je aktiven na več IPv6 področij, tako na IETF  kot tudi na Broadband Forum področju (editor IPv6 zahtev v  BBF TR-124i2 dokumenta, ki specificira CPE funkcionalnost).  Ole je tudi editor in soavtor RFC6204 z naslovom "Basic Requirements for IPv6 Customer Edge Routers", kot tudi RFC3633 z naslovom "IPv6 Prefix Options for Dynamic Host Configuration Protocol (DHCP) version 6" ter še veliko drugih RFC-jev in Internet draftov… Z njegovimi besedami:
Ole Trøan is a 15 year cisco veteran. Currently based in Norway, he is working on IPv6 architecture, standardization and deployment. He is active in the IETF, currently as a co-chair of the 6man working group. He has authored a number of RFCs on IPv6. Previously he led cisco's Japan Development Centre in Tokyo and prior to that he worked in the UK as a software engineer where Ole worked on all aspects of cisco's IOS IPv6 implementation.
Ian Farrer,  je "Senior Network Architect" na Deutsche Telekomu in je so-avtor naprednega omrežja nove generacije Terrastream, ki za prenose podatkov in storitev uporablja samo protokol IPv6. Več o Terrastream si lahko preberete na Cisco blog zapisu.
Ian je tudi so-avtor predloga standarda LW4over6, ki povzema in nadaljuje z delom standarda A+P, ki je deloma nastal tudi pri nas.