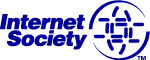 Zavod Go6 je delegiral dva člana strokovnega sveta kot predstavnika Go6 v ISOC Advisory Council. Po tem, ko se je ISOC na naše presenečenje včlanil v Go6, so nas povabili, da se tudi Go6 včlani v ISOC in postane "organization member", ki ima poleg drugih ugodnosti tudi nalogo in dolžnost, da v njihov "Advisory Council" vpiše dva svoja predstavnika…
Go6 predstavnika v tej eminentni druščini sta postala Simeon Lisec in Urban Kunc. Simeon Lisec je član Go6 strokovnega sveta kot predstavnik Slo IPv6 delovne skupine, Urban Kunc pa kot predstavnik APEK-a.
ISOC Advisory Council je skupina ljudi, ki razmišljajo o Internetu ter njegovi prihodnosti in v tem duhu svetujejo vodstvu ISOC-a o nadaljnih korakih, smernicah in  in razvoju Interneta na globalni ravni.
Obema čestitamo za novo zadolžitev in naloge, upam da bosta dostojno zastopala naše barve v tej skupini.
Za Go6 Strokovni svet: Jan Žorž
O ISOC Advisory Council-u:
The Internet Society Advisory Council [ISOC-AC] represents the organization members of the ISOC within the context of the overall vision of the Society – a means of fostering cooperation on matters affecting the general welfare and effectiveness of the global Internet and its users. Organization members include representatives from academic, research, service/equipment suppliers, content providers, government, international organizations, and public interest groups.
http://www.isoc.org/orgs/ac/cms/index.php?page=advisory-council-charter
Vaš IP naslov (ali ste na IPv6 ?):
44.200.82.149